Removal Companies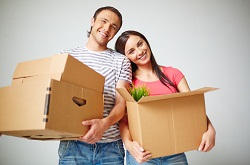 Moving to somewhere new is a major mission for any home owner or business. It is usually a costly and complicated process, and as all of your possessions and contents will be moved from A to B, it's important that you know you can trust the removal company you employ. West Wimbledon Removals is one of the most efficient and reliable removal companies in the UK. Our staff are hardworking, reliable and positive in their approach and we seek to do all we can to tailor our services to your individual needs as a customer. For further information about the range of services we offer, give us a call on 020 8746 9657.

With the hours we work lengthening all the time, we know how hard it can be to plan a move, particularly when you are under time pressure. That is why we provide advice on planning for a move, and if you look at our online moving checklist you'll see some tips on how to plan for moving day. We also understand that moving day itself is stressful which is why we try to take the burden off you by offering full packing services to our customers. This includes providing you with furniture covers and temporary wardrobes to protect your delicate items, expensive clothes and upholstery during transport.

Quite a number of people employing removal companies are concerned about their items being damaged. Our company however uses well-honed techniques so as to make sure that there is a minimal chance of there being damage to property in our removal vehicles. Our handy movers are able to handle, pack, wrap and load fragile items in the safest and most sensible manner, and our removal vans come to you fully cleaned, and are secure and well presented, so you can be assured that your furniture, office equipment or ornaments are in safe hands.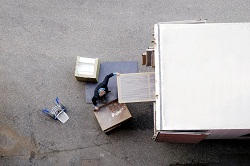 Our team of workers are perfectly capable of manoeuvring bigger and bulkier furniture items through doorways and down narrow stairways, but should there be a need during a house or office move, we can safely disassemble furniture and reconstruct it when we arrive at your destination. If you are finding it difficult to coordinate your departure with the arrival date at your new place, we prove a safe storage facility, which comes fully insured, for you to use for any period of time – there is no minimum term.

The one factor which really sets West Wimbledon Removals apart from competing removal companies is our flexibility. The removal staff working for us put in flexible shifts which means that we can assist customers who need to move outside regular hours of work, or during weekends. We cover all of London and the wider UK, but in truth there is no destination or origin we cannot reach. Our removal vans all have satellite navigation systems.

The size of our services range substantially from a fleet of lorries to a man and a van or a dedicated group of delivery workers to help with small scale removals, including Ikea delivery or furniture removal for home owners, landlords, tenants, students and offices.

If you would like more information about our variety of removal services, or if you are hoping to get a free quote, then don't delay and pick up the phone to our customer enquiries line on 020 8746 9657. All our quotes are inclusive of the price of insurance policies.