Home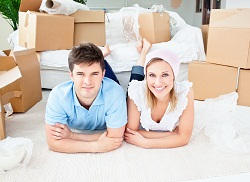 Welcome to the home page for West Wimbledon Removals, the company designed to help you enjoy a stress-free move whether you are moving your family just down the street or looking to expand your business and set up afresh somewhere on the other side of the continent. For over a decade we have looked to offer a personal touch to this anxious process and while we have grown from a company who previously only operated in London to one which is now considered one of the leading UK removals companies whether working here or overseas, the one thing which has never changed is our customer service. In this business we adhered strictly to the idea that it isn't so much what you do, it is how you do it, so if you feel that this sort of attitude could help you to enjoy a better moving experience then either keep reading or get in touch with our customer services team on 020 8746 9657.

When we started out at our West Wimbledon base there were a few things that we wanted to do differently. After all, everyone needs a niche in the market, but when it comes to moving things from A to B there isn't much room for improvisation. It certainly wasn't like we could mess about with the fundamentals, so we looked to address the things that people liked least about people in our trade.

There were a couple of areas that it was clear that people weren't happy with. First and foremost the costs were a real issue. When you are making what is normally the largest purchase of your life, money is tight at the best of times so the hidden charges and additional fees were a real issue. Then there was the service itself. You are inviting strangers into your home to move possessions that hold countless memories for you so you wanted people who understood what you were going through and acted accordingly.

We addressed the pricing issues first of all. Whether you are after a home or office move you will get a free, obligation quote from our team. However, from day one we recognised that here was an opportunity for us to eliminate those additional fees which come about through poor planning. You won't find a more thorough quoting process than ours. Our trained staff measure everything and take into account the dimensions of your property to establish exactly what size van you need and how large team is practical for you to have. As a result, the empty space in the van will be kept to a minimum and you have the security of knowing that if our staff are there, they will be working hard. As a result, the price that we quote you is the price that you pay, no more and no less.

When it comes to service we realised there are a couple of things that you will notice that we do which are a little bit different. Take our vans for example. Cleaned after every job, regularly serviced and fitted with up to date security systems designed to cope with the long road on our overseas move, whether it is European relocation that you are after or something a little closer to home you can rest easy, knowing that your possessions aren't going to damaged in transit.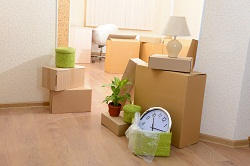 Then there are our staff. We employ a wide range of teams to help with the moving process and they all undergo a similarly rigorous hiring and training process before they get to your door. Our quoters, our movers and the people who make up our support services all understand that no matter how good they are at the basics of their job they need to know how difficult the process is for you, and as a result how they conduct themselves matters. We are hightly proud of all of our staff. They know when you need to hear a joke and when you need a bit of space to be with your family, and it is their skill at reading situations as much as their attention to detail which will make the ultimate difference to you on moving day.

Over the last few years we have also been offering a number of additional services. Our customers felt that they would benefit from only having to deal with one company and one bill rather than having to get in a variety of people to help with their move and, having found a company they trusted in us it was a shame that we couldn't offer the additional services as well.

Naturally, we listened and for a few years now we have been offering a variety of optional extras which are all covered by our free quote. Perhaps you are renting and you are keen to ensure that you get your full deposit back. If this sounds like you then why not ask for some help from our cleaning teams? Equally, if you feel that time is too short before moving day itself or simply that it wouldn't hurt to have a few extra hands to help with the packing process itself then why not call in our packing teams. Uniquely, if you feel that it would help you they can come with you as well, helping you to unpack and turning your new building into a home or fully functioning office in record time.

You may well be thinking that all of this sounds too good to be true, so take your time and have a look through the rest of our pages and see what you think. You can also ask for copies of some of our testimonials but don't forget that our quotes are no obligation and completely free.

If you think you would benefit from the personal touch of a leading removals company which is still very much a family business then call West Wimbledon Removals on 020 8746 9657 today.