Our Services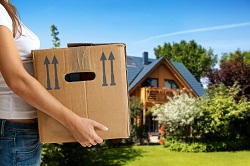 The UK is a crowded and expensive country to live in and London is home to over ten million people, many of them moving house or moving office daily. Moving house simply isn't a hassle-free process and you need to make sure everything is planned down to the last detail to minimise the stress. Many people try to save money by doing it all themselves, or with the help of family and friends, but when it comes to moving expensive and heavy items, you can only guarantee that it will be done efficiently if you call on West Wimbledon Removals. Our removal company will take over the burden of your house or office move and work to help you overcome the difficulties and challenges of moving. To find out more, contact us on
.

Our services are up for grabs to anybody with any kind of removal needs – we can help you whether you are a house owner, flat owner, a tenant or a student, and we can make sure you get to any UK destination. Our company can deal with office relocations or if you just need a man in a van for an Ikea delivery, we are the removal team to contact. Whilst we serve the whole of West Wimbledon, our services have no limits and we can reach the far corners of Cornwall and Devon or the Scottish highlands if that is where you are headed!

We try to supply our customers with the correct level of service for their own individual moves. If you need a hand with the packing in the week before moving day, then we can take on the nitty gritty for you. Our movers will come to you complete with supplies including boxes, tape, tissue paper and wrapping paper and we can use furniture covers for your sofas and dining tables, and temporary wardrobes for clothes during transit. Our vans are fully insured, with blankets, carpets and trolleys to help with the loading process and our vehicles are tidy and clean, with a GPS system so that we can find you.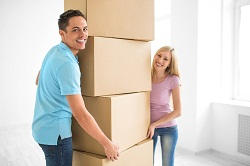 Our dedicated, professional team of movers are carefully trained to handle heavy and substantial items without any difficulty. We will ensure that fragile and expensive pieces are handled with the utmost care, and they will always be loaded in a safe and sensible way into make sure there is a minimal risk of damage whilst we are taking you there. Working the angles is not too much of a challenge and we have tried and tested methods to manoeuvre bigger items – particularly beds and sofas – through the narrow doorways or down staircases. If we encounter any difficulty, we can safely dismantle and reconstruct furniture items for you.

We are available at any time of the day and night which is why West Wimbledon Removals offers the most flexible and sought-after removal service on the market in West Wimbledon. Our movers work during evenings and weekends, and that enables us to move you whenever you need to go.

Our services can also help people with a delay before they complete their move – if this is you, you can benefit from our safe storage facility, which comes fully insured and is the safest place to keep furniture, kitchen utensils or office equipment during the delay between completing your move. We don't demand a minimum term, and if you get in touch with us on
we can give you a free quote. Our quotes all include the cost of insurance cover.